Currency
All prices are in U.S. Dollars. All transactions will be processed in U.S. Dollars
Sales Tax
665 must charge sales tax on all merchandise purchased in the State of California.Your tax rate will be determined by your shipping country and city by zip code shipping address.
Credit Card Payments
We accept PayPal, Visa, MasterCard, American Express, Discover and JCB.
Credit Card Security Measures
When placing your order on-line through our secure server you will need to enter the Card ID/CVV2 on the payment screen. The Card ID/CVV2 is used to verify that you have possession of the credit card you are attempting to use. The Card ID/CVV2 is a 3-digit security code that is printed on the back of your Visa, MasterCard or Discover Card. The number appears on the signature strip after the last four digits of your account number. The signature strip may contain your entire account number or just the last four digits of your account number. Either way, the Card ID will appear after the last four digits of your account number.
American Express, the Card ID/CVV2 is a 4 digit, non-embossed number printed above your account number on the face of your card.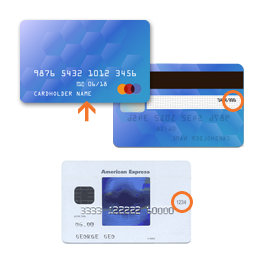 Check Payments
We accept Personal Checks, Cashiers Checks and Money Orders Checks
Must be drawn on a American Bank
We DO NOT Accept Checks from outside the United States
Make Checks payable to: "665"
Electronic Gift Certificates
Whether it's a gift idea or a special surprise, a 665 Gift Card is a perfect choice for anyone you care about. Gift cards can be redeemed immediately. You don't have top spend your entire gift card in one shopping spree, our secure system will keep track of it until you have a zero balance.
International Orders
We accept Visa, MasterCard, Discover, and American Express Cards.
Duties VAT
As an International customer, you are responsible for paying any duties, customs or tariffs on the products when the product arrives in your country.